Welcome to this week's blog post, recently we have become proud partners with the reputable, trendy brand Hofats – if you're not too sure who Hofats are, then let us tell you! Hofats are a brand that focuses on the union of people through being outdoors, much like ourselves, however, our friends from Hofats create that union through the beauty of fire. Their product range consists of products such as fire baskets, bowls, and barbecues, and we have taken the luxury of introducing them to our redesigned online store that you can take a look at!
So now that you have the gist of who Hofats are, this brings us to today's topic. Today we're going to introduce you to the Hofats products we sell a little more, and show you all the different ways you can use them to create some stories that will last a lifetime:
AFTER WORK WIND DOWN
You've had a long week at work and just want to wind down into the weekend but you've still got that Friday feeling, so what would be a better solution than still firing up your weekend by having some guests over to mellow out the end of your week. With a Hofats BEER BOX you can draw that mental line under your last office day and relax with some of your favorite beverages for you and your guests, the best part about the BEER BOX, is that once you've been a pro host supplying some well earned cold ones, you can then light up your guests evening by turning the BEER BOX into a cozy fire for you all to settle around. A few drinks with colleagues around a fire pit really brings an end to a busy work week.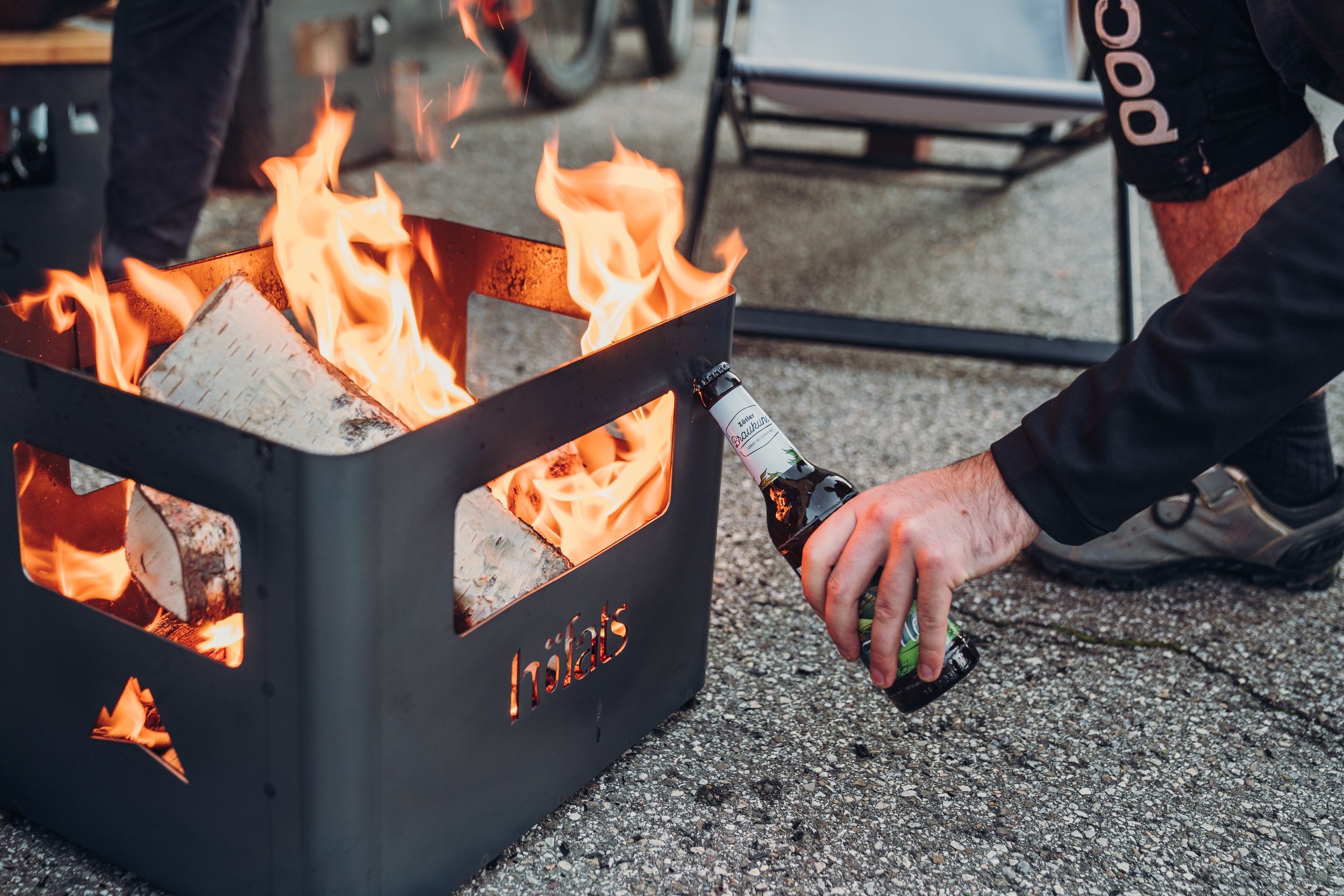 FINE DINING
Our daily routines create a sense of security and comfort, however unfortunately from time to time these routines we set ourselves into can become a tad tedious, so we're offering a solution. Meal time is a good time for everyone, but why not make it a great time, add an evening twist one night and dine outside! As the weather is becoming increasingly more enjoyable with lighter nights and warmer days, take advantage of that and have your family meal all together over Hofats CUBE Fire Basket. Set your CUBE to fire pit mode afterwards and gather around to enjoy your cooking creations.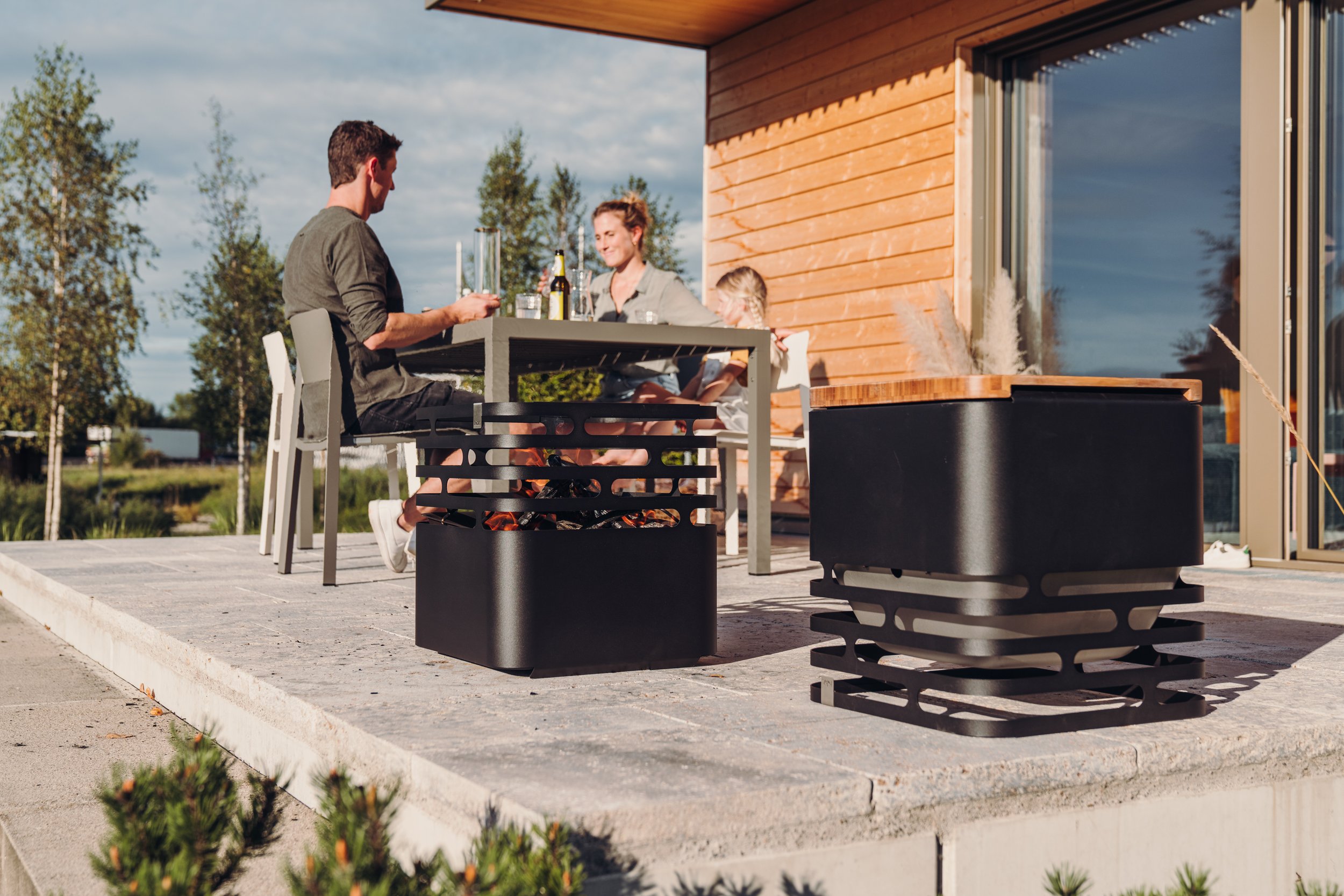 TAKE THE FIRE WITH YOU
A great feature that the Hofats Fire BOWL provides is that it can be used in two completely different heights and flexibly adapts to its respective purpose, maybe a barbecue or even just a simple fire pit. The Fire BOWL is the perfect product to transport to those life events where a fire pit just feels right – a smokey bbq meal for after a game of football with friends, a fire pit to gather round for catch up time with relatives, or even a romantic beach date when it just feels like time for two. Create special moments and stories to share in the future with BOWL!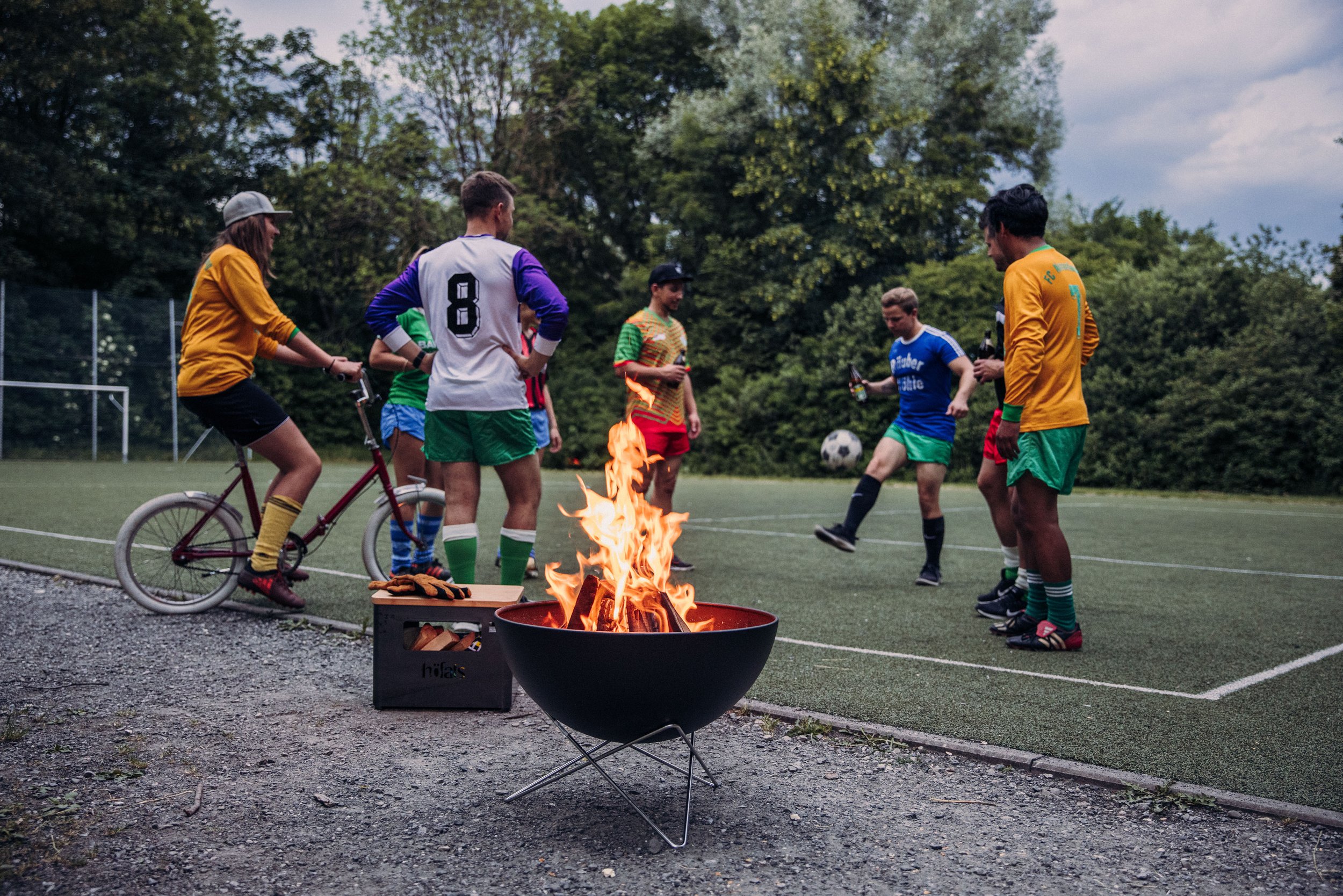 GOOD FOOD, GOOD COMPANY
Food brings everyone together, and with TRIPLE its adaptable cooking grate can be continuously adjusted in height and is rotatable. On its surface, a teapot, mulled wine or grillables find place. It can moreover be rotated inwards in order to cook a spicy stew. With so many adaptable ways to use TRIPLE cooking time is made simple for whatever your heart (or tummy) desires! Rediscover your love for cooking with friends and create a dish together you can always remember.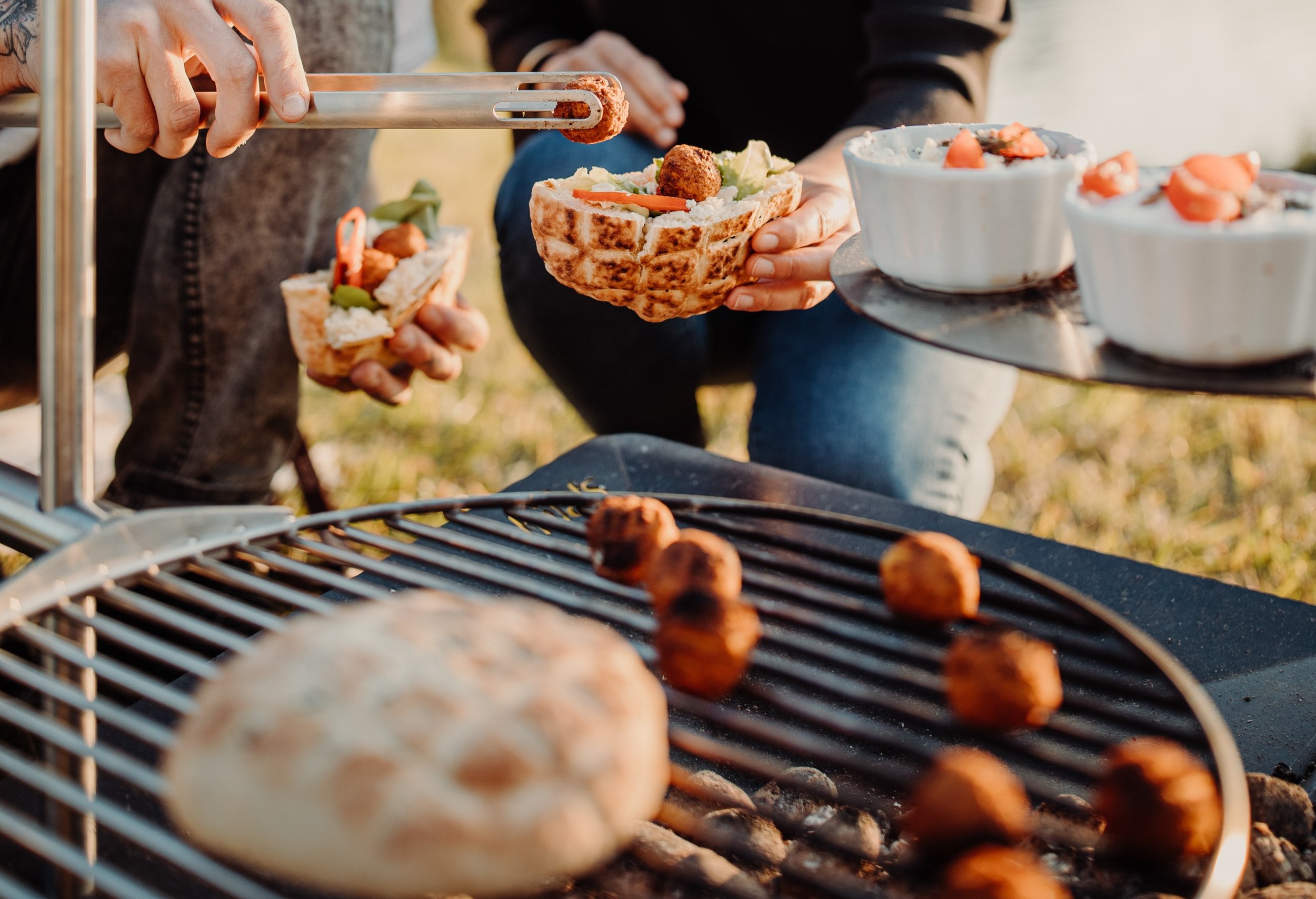 SUMMER LOVIN'
Be prepared for the up coming summer season, this summer make it full of adventures! There is so much to discover out there and partnering along with a Hofats product such as CRATE allows you to turn your adventures into anything you want them to be, and uphill hike with a celebratory fire, or some mountain climbing with bbq food pit stops a long the way or even a subtle picnic in a floral field. Thanks to CRATES versatility it can be used as firepit, bbq or even a stool thanks to its additional parts such as grill and board you can purchase.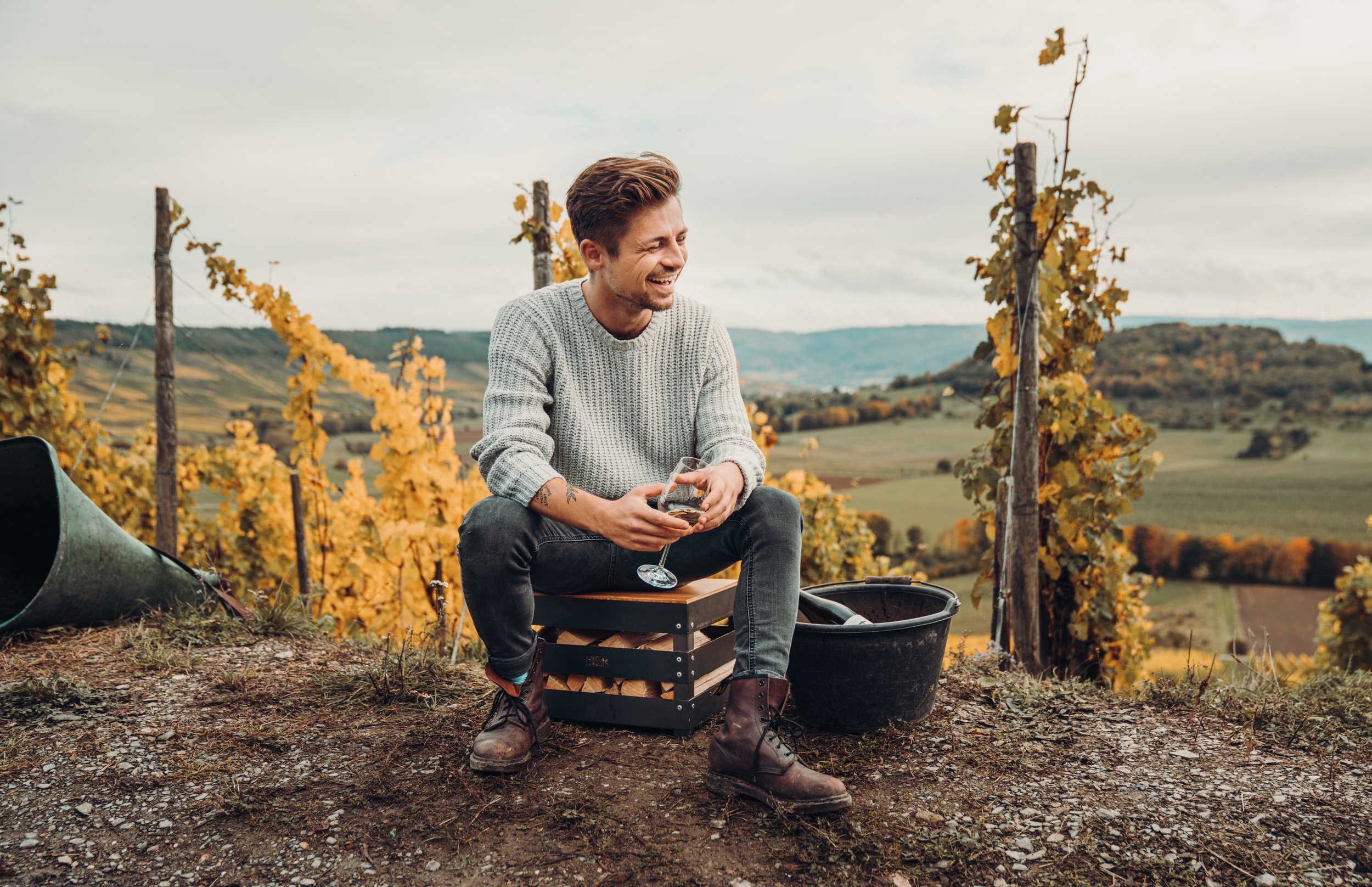 ---
We hope you have enjoyed this weeks blog post and now have tons of ideas to create some life long memories with those most important in your life. If you have seen any products that have caught your eye be sure to take a look at our stock on our online store in the outdoor lifestyle, BBQS & Firepits section. Have any further enquiries? Be sure to get in contact with the team today to see how we can help!