EIVISSA | LIGHT & PROOF | Pavilion with covering






The Eivissa collection is a series of pavilions in powder-coated aluminium that offers a wide variety of configurations thanks to all its different sizes, colours, floors, roofs, ceilings and perimeter panels. In nine different colours, the structure is available in three sizes, with or without the base perimeter that supports the flooring.
The Light & Proof version of the structure is equipped with a fixed covering in compact polycarbonate that makes the structure perfectly waterproof.
ROOF IN POLYCARBONATE
The Light & Proof roof is made of sheets of polycarbonate 3 mm thick and about 60 cm wide. Each sheet has a load capacity of about 15 kg/m². The polycarbonate comes in either a clear or smoky version. The sheets slide into calendered aluminium guides that force the roof to curve, ensuring water runs off laterally into dedicated gutters and then down through the structure posts to the ground.
MEASURES
Available measures: 375x375 cm; 495x495 cm; 495x375 cm. Height 244/258 cm
MATERIAL
Aluminium painted in 9 colours.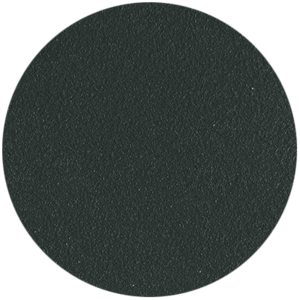 Aluminium Camouflage Green
Aluminium Camouflage Grey
Aluminium Camouflage Brown
PLATFORM | FLOORING
The Eivissa pavilion can have either solid teak wood decking or stoneware, available in three shades.

Ceramic Stone Black Vulcano
SLIDING FLOOR CURTAIN
Flow is a fabric curtain that provides both decoration and shade. Practical and functional, it can be opened or closed to adjust light and shade.
GLASS WALLS
Fitted with perimeter glass panels, Eivissa becomes a completely closed space, insulated from its surroundings. The separate glass panels can be fitted to each side and fold as they open. The 375 cm version requires four glass panels; the 495 cm one five. Each tempered glass panels is 10 mm thick and about 90 cm wide. They have a built-in handle for easy opening and closing and a foot-activated locking system. The panels can be installed both on the pavilion version with flooring and on the version fixed directly to the ground.
PERIMETER CURTAINS IN ACRYLIC FABRIC
The pavilion can be closed on all sides thanks to acrylic curtains available in four colours.
PERIMETER CURTAINS IN WOVEN POLYPROPYLENE
The pavilion can be closed on each side by interwoven polypropylene curtains available in three colours.
The fringes in synthetic rope take up the traditional workings of lace, creating suggestive graphic effects and plays of shadows.